Everyone enjoys making up hypothetical "Desert Island" questions. You know the ones where you're sitting around with your pals, wondering what you'd take with you or who you'd take with you if you only had ONE choice and had to spend the rest of your life on an uninhabited / desert island?
In today's session, I wanted to have some fun while also discussing with you what I would take if I could only choose ONE trading strategy for the rest of my life. These are the trade tools I would bring with me if I were heading to a desert island (with a fantastic internet connection, of course).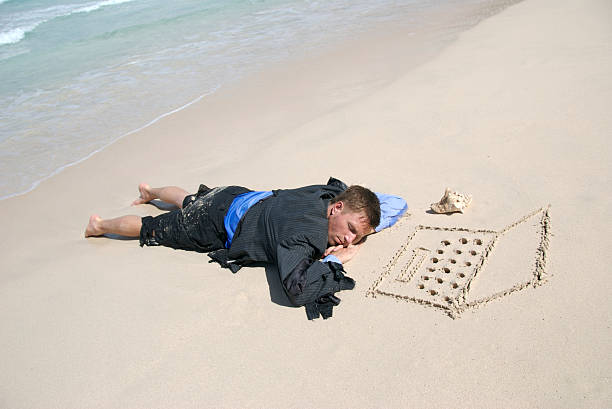 Here's how I'd approach the market.
If I could just search for ONE price action pattern to enter the market from, it would be a very obvious and powerful one, something that, once understood, is difficult to overlook…
What I'm looking for is a pin bar or tailed bar, preferably a long-tailed pin bar. These are designs with an obvious long tail (or shadow); it doesn't have to be a "pin bar" per se, though it's preferable, but a plain tailed bar situated properly can suffice.
Let's look at some examples of what I'm looking for in the market on a daily basis in terms of tailed bars and pin bar reversals: 
Here's an example of a long-tailed pin bar (sell signal) within a down-trending market:
Here's another example of a pin bar with a long tail. This time, a bullish long-tailed pin bar (buy signal) has formed at a critical market support level:
As shown in the following example, pin bars frequently provide us with very easy-to-recognize entrances into powerful trends. In fact, a pin bar after a trend pullback is perhaps my favorite price action entry setup:
Next, let's take a look at a tailed bar, which isn't quite a "pin bar" but nevertheless shows and indicates the same notion. The key distinction is that the body (distance between open and shut) of the bar is not as small in comparison to the overall length of the bar as that of a pin bar:




The examples above should make it clear what I would be searching for if I could only utilize ONE entry signal for the rest of my life. It should also be obvious WHY I would prefer pins / tailed bars; they provide a very clear and powerful message about what is going to happen next in the market.
It's always fascinating to me that most new traders appear almost totally focused with their trade entry, but the most crucial aspect of trading is money management. Money is made or lost based on how well you handle your trades and money, not so much on how well you join the market, but entries certainly play a factor.
A money management plan is required for any trade entry technique or trading method. Position sizing and risk reward are the two most critical parts of money management for a trader. These are the aspects of money management that I would be concerned about for my "desert island" strategy.
When I speak to position sizing, I mean the number of lots (in Forex) or the trading volume / number of contracts / shares (stocks), etc. We're referring to the SIZE of the position you're trading. What is the significance of this? Because it affects how much money is at stake; the larger the position, the more money is at stake. Another reason it's critical is that effectively managing your position size to preserve your overall 1R risk each trade is critical to long-term trading success.


The other important aspect of money management is risk reward. This refers to determining a trade's risk vs. possible gain, which should be 1 to 2 or above (Reward at 2 times risk). It's critical to think about the potential risk/reward of every transaction before you enter it, because whether or not a good risk/reward is reachable may influence your decision to enter the trade or not.
In the example below, the risk is 1R, where R is the dollar amount at stake in the deal. The risk in this scenario is the distance between the entry (pin bar low) and the stop loss (near pin high), and the reward is set at 2R, or twice the risk. It is critical to strive to achieve a reward that is at least double your risk so that you can capitalize on winners when they appear and that they are large enough to offset your losers while still giving you a profit.


We can see how to figure out the possible risk reward of a pin bar trade in the example below. This pin bar signal triggered a probable 5R winner.
Daily time frames and low-frequency
A trading strategy would be incomplete without something to anchor it, the X-factor, as it were. That means trading daily chart time frames in a low frequency trading method for me.
This form of trading entails focusing on the daily charts and not looking to trade frequently; instead, we seek out high-quality setups (which tend to be somewhat rare). This boosts our potential win-rate every deal, giving us a better chance of generating money in the long run. It also makes it easier to keep our emotions in check and virtually eliminates the possibility of over-trading, which is often the number one factor that destroys traders' funds.
Notice the pin bar entry signals that formed at a critical support level in the example below; what I want you to really notice is that this was the daily chart. If I were shipwrecked on a desert island, I could enter this transaction and let it sit for 1-2 weeks while I tried to build a shelter and gather food, and then return to a massive profit. Perhaps an overly hypothetical scenario, but the principle still valid: end-of-day trading allows you to lessen your time commitment while also helping to subdue/tame your emotional responses to the market, giving you a better chance of long-term trading success; it is a win-win situation!
If I were stuck on a desert island with only one trading strategy, it would be:
Tailed bars / Pin bars
Money management
Daily charts / end-of-day strategy
It's truly as simple as the three-point approach I stated above, so don't overthink it.
While today's session dealt with a hypothetical situation in which you were forced to choose one trading technique to take to a desert island for the remainder of your life, the advice and strategies taught are not.
In my day-to-day trading, I use the tactics I outlined above 90% of the time. The concepts apply to all forms of markets, from Forex to futures, stocks, and everything in between. They are most appropriate to 1-hour and higher time frames, but as previously stated, I prefer the daily chart time frame over all others. So, whether you wind up on an island or at a trading desk, keep in mind the themes addressed here and built upon.